Raoul Thomassen
Chief Operating Officer
AEDIFICA
As Chief Operating Officer, Raoul Thomassen (1974) is responsible for the Group's operational activities.
Raoul Thomassen obtained a master's degree in Business Economics at the University of Maastricht. He then started his career at Hollandsche Beton Group NV (HBG). From 2003 to 2005, he accumulated experience as a financial controller at the listed construction and project development company BAM Group. In 2005, he moved to the retail property sector. At Rodamco Europe, he initially worked as Business Controller Retail Management and, after the merger with Unibail, as Group Operating Manager. Raoul then worked for nine years as Head of Operations and Deputy COO, respectively, at Atrium European Real Estate, a listed developer, property manager and operator of retail properties in Central and Eastern Europe. At Atrium, he was responsible for the group's operational processes and led local teams in seven countries. Before Raoul strengthened the Aedifica team as COO, he was Group Director Operations at Multi Corporation, a subsidiary of Blackstone, which manages retail properties in 14 countries.
Raoul Thomassen is a member of Aedifica's executive committee.
Leo Uitenbogard
Managing Director
Amsterdam School of Real Estate
Leo operates at the intersection of science and practice. He brings together the fragmented knowledge about real estate issues at Amsterdam School of Real Estate. Together with the ASRE employees and a large network of teachers and researchers, the ASRE gives a major boost to the professionalization of real estate sector.
Peter Van Heukelom
Chairman of the Management Committee, Chief Executive Officer, Managing Director, Executive Director
CARE PROPERTY INVEST
He has been Chairman of the Management Committee (from July 1, 2016), director since May 21, 2003, for the period September 17, 2003 – September 30, 2009 Managing Director, Managing Director again since April 1, 2010. After graduating in Commercial Law and Financial Sciences, specializing in marketing, and postgraduate studies in Health Economics, Peter van Heukelom has continually enhanced his professional experience through courses in the field of finance/investments in social profit and the public sector.
Prior to taking up his position as CEO of the Company in October 2009, he served in several positions, most recently as General Manager Social Profit and Public Sector at KBC Bank. He is Treasurer of vzw Link 29, and VSP Lanaken Centrum NV (subsidiary of Care Property Invest). He also acts as the permanent representative of Care Property Invest, which is the Director of Boeyendaalhof nv, MST BVBA, VSP Lanaken Centrum nv and Ter Bleuk nv (all subsidiaries of Care Property Invest). Previously, he was permanent representative of Care Property Invest as Director of B. Turnhout nv and Croonenburg nv (subsidiaries of Care Property Invest- end of mandate December 21, 2015).
Sébastien Berden
COO-Healthcare
Cofinimmo, Belgium
Sébastien manages different healthcare portfolio's within the group. He is also responsible for Business Development and development of Cofinimmo's activities in new countries and segments.
He joined Cofinimmo in 2004 as Investor Relations Officer, became Development Manager Healthcare before joining the Executive Committee and becoming the group's the Chief Operating Officer Healthcare. He has been a linchpin in the development of Cofinimmo's healthcare real estate portfolio.
Candice Blackwood
Partner – Co-Chair Life Sciences & Healthcare Sector
CMS
Candice Blackwood is Co-Chair of the Life Sciences & Healthcare Sector and she is also a Partner in our Real Estate team. She specialises in large scale investment and development transactions acting for the private and public sectors. She has acted regularly on repeat investment from US REITS, international Private Equity investors and UK pension funds, on complex UK cross border real estate acquisitions, disposals, joint ventures, institutional investments, urban regeneration, mixed use developments, and large asset management projects. 
Candice has particular expertise in Life Science and Healthcare Real Estate, including Hospitals (NHS and Private), Care Homes, Senior Living, Supported Housing and primary care GP polyclinics.
Dr. Stefan Voß
Partner
CMS Germany
Stefan Voß specialises in real estate law with a focus on property transactions. He advises portfolio holders on an ongoing basis on all aspects of real estate, landlord and tenant law. His clients also include national and international investors that are buying and selling (operator) properties in the health and care industries (nursing homes, ambient assisted living, serviced apartments, intensive care shared flats), often via sale and leaseback transactions. Alongside his legal practice, Stefan also lectures at Duale Hochschule Baden-Württemberg, an institute for further professional education, and has published numerous articles on real estate law.
Jan-Bastian Knod
Partner and Head of the Healthcare & Residential Advisory Teams
Cushman & Wakefield
As Partner and Team Leader of the Healthcare Advisory Team, Jan-Bastian Knod is responsible for all portfolio transactions and alternative investments with a special focus on healthcare and care properties. Jan-Bastian also heads the Residential Investment Advisory division. His main activities include buyside and sellside advice on portfolio transactions, strategic business plan advice, developing sales strategies and portfolio marketing.

Jan-Bastian has advised on real estate transactions with a transaction volume of more than € 18 billion. Prior to his current position as a Partner at Cushman & Wakefield, he worked for CBRE in the Portfolio Investment Team. He gained further professional experience at Jones Lang LaSalle and in the location assessment department of REWE Finanz-eG.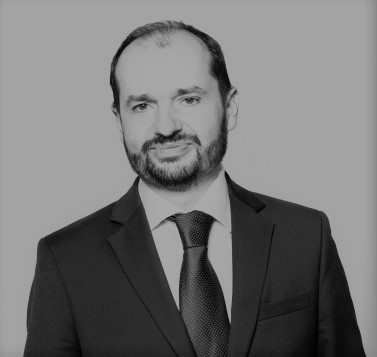 Frédéric Durousseau
Group Chief Real Estate & Development Officer
Korian
Frédéric Durousseau has a long experience in asset management and real estate development. In 2001, he joined the Pierre & Vacances Group where he contributed to the Maeva integration, then to the Group's growth in Spain, Italy as well as asset management development in France on institutional portfolio.
In 2010, he is appointed Head of Strategic Planning, in charge of operational coordination of development projects for Center Parcs / Sunparks with supervision of projects funding in Belgium, the Netherlands and Germany.
In 2014, he is appointed Chief Development Officer of Center Parcs Europe. He has worked recently on new sites of Bostalsee and Allgäu in Germany.
Frédéric Durousseau joined Korian on 10 October 2016 as Chief Real Estate and Development Officer for the Company. He is in charge of the real estate strategy for the Company and of its implementation, through strategic partnerships with investors and developers.
Ron van Bloois
Chair at SHHA
Founder of MI
Co-founder and chair of the Senior Housing and Healthcare Association.
Senior lecturer at the Amsterdam School of Real Estate (post graduate), both on Master of Real Estate and Executive Education. Topics: senior housing and healthcare real estate finance, impact investing, business cases and asset management.
Lecturer at Sociëteit Vastgoed Academy. Exclusive network of Dutch real estate professionals. Topics: customized educational programs on senior housing and healthcare real estate management, development and investments.
Owner of MI – Multiple Impact. Best-in-class advisory and management firm in Alternative Real Assets and Investments. Focused on startups, strategy, concepts and investments. Specialized in operational asset classes: senior housing/living, healthcare (cure and long term care), mixed-use, educational facilities like student housing, life sciences and various non-profit real estate. Active in pan-European markets, both mature and emerging markets.
Marcus Roberts
Director, Operational Capital Markets Head
Savills
Marcus has been at Savills since 2007, specialising in student accommodation. Since 2016 he has focused on continental Europe, covering the student, multifamily, senior living and healthcare sectors.
Marcus has been heavily involved in establishing Savills market leading position in the European student accommodation, multifamily, senior living and healthcare markets. Initially forming a strong grounding in research and valuations for developers and funds, this has since led to a wide array of major development, investment and funding transactions in 12 countries across the continent. Marcus and his team have transacted more than 30,000 operational residential beds in the last three years, equating to several billion euros of investment.
Nikolai Schmidt
Managing Director – Transaction Health Care
Swiss Life Asset Managers
Nikolai Schmidt has been working as an investment manager at Swiss Life Asset Managers and its then subsidiary CORPUS SIREO in the "Health Care" area since the beginning of 2015 – at the beginning in Luxembourg, since 2017 in Hamburg. In 2018, he took over as head of the "Healthcare Investment" team. Schmidt has many years of experience in the area of operator-run real estate, especially in the care sector, as he was previously active as a project developer for a wide variety of asset classes and also focused on the health care segment here.